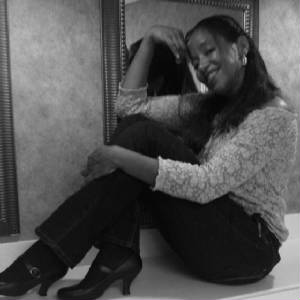 Biography of Asteria Vives
Asteria Vives is Latin and her homeland is Ponce, Puerto Rico. Her immediate family moved to New York City where she was partially raised and educated in New York. Since the age of 14, she began work with children at a summer camp and was also employed by the Public Library. She is family oriented and her hobbies include dancing, collecting coins & stamps and porcelain dolls. Asteria later moved to Pennsylvania where she sang, modeled, received her hunting license with the Pennsylvania Game Commission and worked full time.
Asteria worked ten years as a mortgage counselor and was also involved in politics as an assistant bilingual field director. Asteria later contracted clients as a bilingual project coordinator and manager for nonprofit and for-profit organizations. She focused on the workforce development in the City of Philadelphia and its surrounding areas and traveled to work closely with Dr. Leon H. Sullivan. Part of her commitment was comprised of job training, job placement, coordinating and publications.
Asteria later concentrated on broadening her private and public desktop publishing services with the community. Additional services included ID theft & holistic health workshops, prayer walks, cleanups, children no-danger activities and teaming with religious institutions & other leaders. Asteria is also a 24-hour bilingual mobile notary & certified loan signing agent for banks, lenders, title companies & individuals under "Notary Service Today." In addition, Asteria became "Asti" under an Internet based radio program where her slogan remains "About Us - For Us - From Us." As a radio hostess, in less than two years she began receiving a tad over 40 million fabulous worldwide listeners per month.
Though busy, Asteria always focuses on helping children grow and develop. During her research and observations, she found that the children of today need more nurturing than ever before. Asteria graduated from child care business and child development associate courses. She extended short term studies with the City, State, Small Business Administration (SBA) and other institutions.
Asteria attended Pennsylvania State University in Abington where she studied real estate law & practice and fundamentals. Special related courses included the Mortgage Bankers Association of America in Washington, D. C., Pennsylvania Mortgage Bankers Association at Jefferson University and the Neighborhood Reinvestment Training Institute. Asteria has been certified in other studies.
Asteria is an officer & executive secretary of Hispanic Association of Contractors and Enterprises (HACE), member of the 25th Police District Advisory Council (25PDAC) of Philadelphia, a member of Hunting Park United as well as MoriVivi where she supports women who survived & have cancer. Asteria was a former chairlady of the temporary 25PDAC Communications Committee and former member of the La Mott Board of Historical & Architectural Review (BHAR). She resigned from her former position as officer & executive treasurer of Fairview, the oldest minority cemetery in the state of Pennsylvania and resigned from being the officer & executive secretary of the National Conference of Puerto Rican Women. Asteria has also been active in other organizations.
The Philadelphia Daily News featured Asteria Vives awarding her students certificates of achievement. She was also asked to become a guest on the television show "La Comunidad al Dia" on Comcast Cablevision with hostess Diana Roca. This experience enabled Asteria to express her thoughts and opinions regarding the employment and education needs of the community especially the Latino community. The Philadelphia Philly's Magazine published her success as well. Later, Asteria was asked to become a guest on "The KY Show" with host Kenneth Young. This experience enabled Asteria to share her background experiences and thoughts on organizations she supports. Asteria was also asked to become a guest on "Bras, Panties & Sports" with hostess Cheryl Smith "First Lady of Sports" and DizzieMac. Other articles of participation were published.
Asteria proudly continues serving the community and has a clear FBI, criminal & child abuse background.